Posted by In The News on Sep 19th, 2016
Shane Willis, an award winning Pensacola Real Estate agent and best-selling author, recently published a new podcast to show the entire home buying process
Pensacola FL— Sept 19, 2016 — As an award-winning Pensacola REALTOR® and Best-Selling author, Shane Willis understands real estate and is a respected leader in the real estate industry. Shane recently published a new podcast discussing the process of buying a home.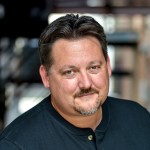 "Buying a home can be a stressful and aggravating event, unless you know what the process is, and have an experienced professional walking you through it." says Shane
In the post Shane shows multiple reasons why following a step by step path will help reduce stress. Shane states, "Much of the stress of the buying process is unnecessary. Buyers fall in love with a property before completing step 1 and they lose that property. This causes stress that is really unnecessary. I tried to create a quick podcast to explain the importance of the system. I am not going to say we will not have stress, but it can be greatly reduced"
If you would like to hear the podcast click HERE
More About Shane Willis
Shane Willis has been helping homeowners and real estate investors for over 20 years. As a Florida resident and homeowner, as well as an income property owner and manager, Shane understands the challenges his clients face when making important real estate decisions. Shane blends his marketing savvy and education with his real estate and financial knowledge to help you maximize the investment potential of your home or other real estate.
A recognized expert in his field, Shane Willis is frequently called on to teach conferences and workshops for agents and investors. Shane is a Best-Selling author of multiple books, and an Award Winning Broker.
Learn more at www.ShaneWillis.com
To connect with Shane on Twitter, visit: http://twitter.com/shanewillis10
Listen for his podcast, "5 Minutes in Real Estate" on iTunes.
###
For more information, press only:
Shane Willis
850-384-1915
Shane@ShaneWillis.com
For more information on Shane Willis
http://www.ShaneWillis.com